Boost Your Sales With Personalised Father's Day Gifts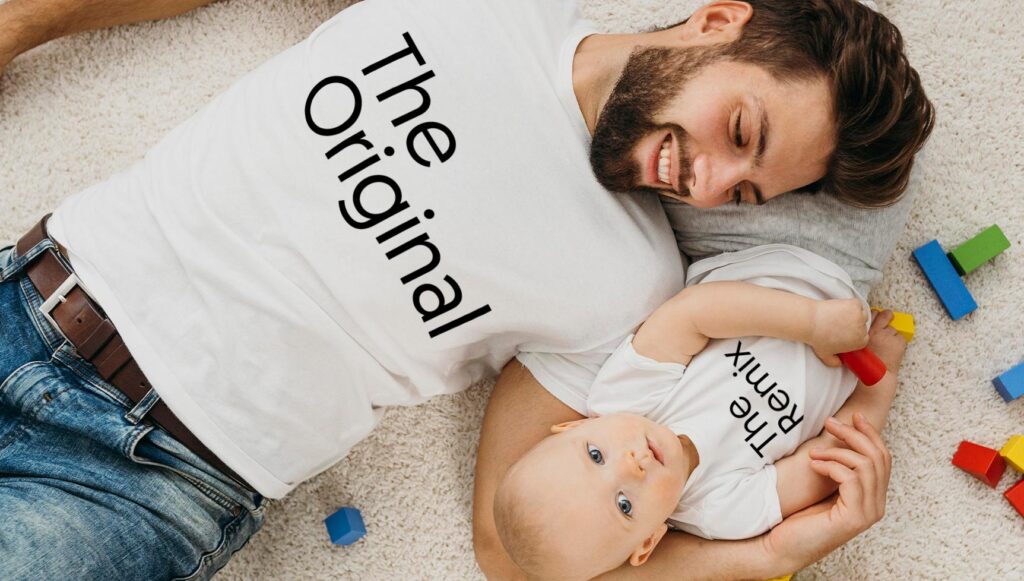 Do you want to increase sales during the 18th June campaign? Give your customers the opportunity to buy unique and special Father's Day gifts.
This is the perfect opportunity to tell them how much we love them and, as not all fathers are the same, we propose several ideas for personalised gifts based on their tastes. Keep reading to get ideas for an attractive and original catalogue.
Gifts for wine and beer lovers
Wine and beer are two of the most popular drinks in the world and some dads can agree with this. Why not offer custom bottles then? It's an original and easy-to-make gift. You will only have to print the design on printable vinyl sticker paper for inkjet printers or sublimation vinyl, and then stick it on the glass bottle.
If he's more of a beer drinker, you could complete the gift with our sublimation wall-mounted bottle opener or the bottle opener coaster.
You could also offer a pack including a beer stein and a personalised bottle opener keyring or custom coasters. When it comes to personalising a beer mug, you can choose between sublimation ceramic beer steins for a high-quality image, or use engraving paste or a laser cutter to write a message or name on a glass beer stein.
Gifts for the hard-working
There are a lot of dads who spend many hours at work. For them, there are several blank and very useful items for their desk, such as a sublimation phone organiser, phone stand or a very useful sublimation journal.
If they are always on their phone, the stick-on phone card holder and wireless headphones with sublimation keyring cover will be the perfect set. Everyone could do with an extra boost of energy, so another Father's Day gift idea could be a flask so he'll always have his dose of hot or cold coffee ready to drink.
All of these items are very easy to personalise with sublimation printing and will suit the everyday needs of a 'working dad'.
Gifts for a homebody dad
Who doesn't like kicking off the day with a cup of coffee? That's why personalised mugs are top gifts, and Father's Day is no exception. At Brildor, you can find a wide variety of mugs with original shapes and finishes, such as this carabiner handle mug. All you have to do is add the image or quote the clients ask for or create your own line of original designs only available in your shop.
Another favourite of every father is coming home and taking off his shoes. So why not give him comfortable custom socks with photos or a meaningful message.
And for the extra homey, have a blanket and cushion gift pack ready to sublimate. It's the perfect gift for parents who cherish comfort and warmth while watching movies with their family. Finally, you can also provide personalised jigsaw puzzles and board games. Hands down, one of the best ways to spend quality time between dad and children.
Gifts for accessories lovers
Accessories are the classic go-to when we don't know what to gift. However, if it has a sophisticated and fully customised design, initials or name, it becomes a unique and special item.
At Brildor you will find all kinds of sublimation accessories such as wallets and coin purses in different shapes and sizes and suitable watch bands for both conventional and smartwatches. In addition, for those fathers who are used to wearing suits, you have available ties to sublimate to the customer's liking.
Gifts for chef dads
We can't exclude fathers who enjoy cooking. There is a wide variety of kitchen items that can be personalised and made special for them. These gifts are not only useful and practical but also have a sentimental value making them even more exclusive.
We recommend a 'Chef Select' pack including:
The classic white apron or a more modern version, like this black BBQ apron you can personalise with a 'dad' logo.
A chef's cap, with the phrase: "The best cook in the world".
A crock with a fun design to store cooking utensils.
Another quite popular gift is custom lunch boxes for carrying lunch prepared with love by dad or simply for storing food safely. You can also go for a personalised bread bag to store baguettes or vegetables like potatoes and onions.
Gifts for active dads
More and more fathers take care of themselves and like to exercise. Therefore, personalised sporting goods are often offered as Father's Day gifts.
Football is one of the most popular sports and products to play, or enjoy from the terraces, will be a sure winner. Print the crest of his favourite team, his name or even an original design on sublimation items such as shin pads, socks and scarf, foldable goal or a football mug.
Padel tennis is gaining popularity and many people play it. So, for all the padel dads, why not get them a custom padel racket bag to store their padel equipment.
Whatever sport they practice, they can stay cool with a cooling towel, water bottles or a baseball cap perfect for outdoor activities.
Gifts for new dads
Celebrating Father's Day for the first time is very heartwarming. For those who don't know about the big news yet, a baby bib or a personalised acrylic photo block can be a great idea to announce that they are going to be fathers. Ask your client to think of a nice message or to send you the image of the first ultrasound to make the surprise even more emotional.
One of the most requested presents for new parents is the T-shirt and bodysuit pack. You can personalise them with thousands of funny designs that will both impress and make them laugh.
And we can't forget the classic photo frames, which never get old. In our Father's Day section, we have a special picture frame dedicated to dads.
Gifts for the "world's best fathers"
Who doesn't like to win an award? At Brildor, you'll find all kinds of trophies and medals perfect for personalising with the phrase "the best dad in the world" or a photo with his children, for example. You can also make Spotify plaques or birth details plaques. This is another original idea you can propose in your personalisation shop as a Father's Day gift.
---
We hope this Father's Day gifts post has inspired you to make a successful Father's Day campaign. Oh, by the way, don't forget about grandfathers. They're also really important. We recommend offering all these ideas with designs aimed at surprising grandpas too. If you have any more questions or if we have left anything out, please leave us a comment so we can help you. You can also contact our Customer Support department.
Remember to check our social media, where we post plenty of ideas, offers and news from all areas of personalisation. Follow us on Instagram and Facebook to make sure you don't miss anything. Oh! And don't forget to subscribe to this Blog and our Youtube channel to keep learning with us.
See you in the next post!