Print Transparency On A Budget From Your Workshop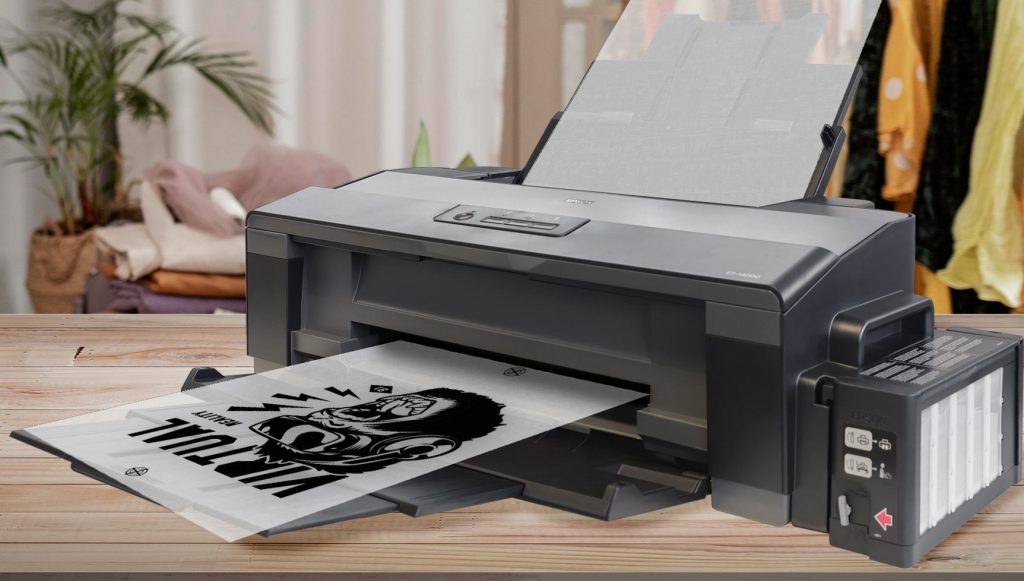 Screen printing requires following several steps before printing, as we mentioned in this post, and one of them is printing on the transparency film.
It's one of the key moments during the screen printing process. That's why, in this post, we will tell you what transparency film is, the printer you need to print on it, and how to print it.
What is a transparency film?
If you were wondering what a transparency film or a film positive is, it's nothing more than an acetate or polyester film on which the design we want to print is printed with black ink.
Keep in mind that if you're going to print a design with different colours, you will need a sheet of transparency film (and, therefore, a screen) for each colour.
How to print on transparency film
Before printing film positives, we must prepare the image. To do this, open the image in Photoshop or another editing program to add registration marks and position the design. Use CMYK colour mode.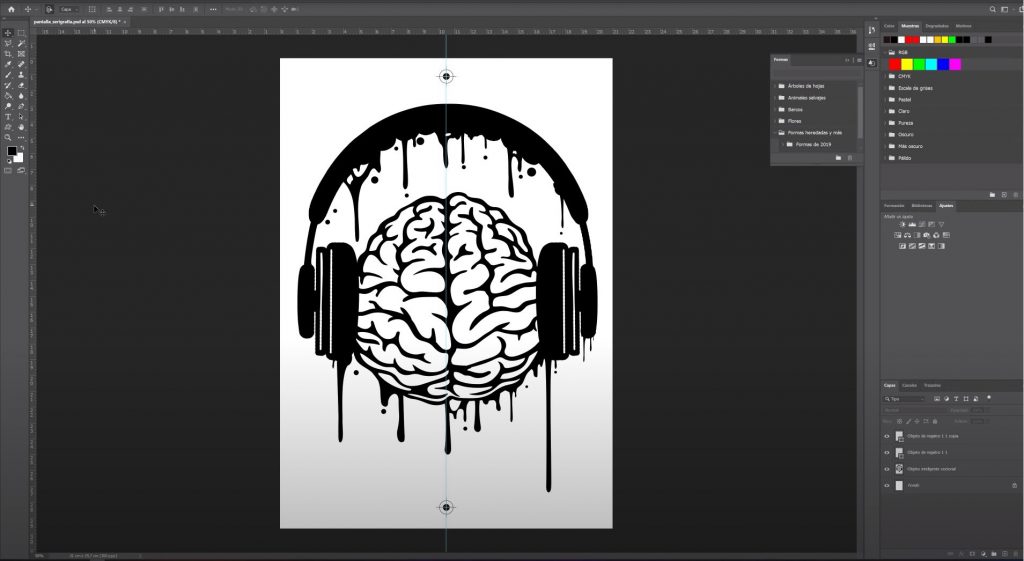 If your design has more than one colour, the next step to achieve a good transparency film print is to separate the colours of the image. This is done by splitting the channels and saving each one in a separate .jpg file.
The film positive must be printed with black ink. The goal is to print it as opaque as possible to prevent UV light from passing through during the exposure. The area of the design won't dry, and the emulsion will fall off when washing it, leaving the mesh open in that area for the ink to pass through.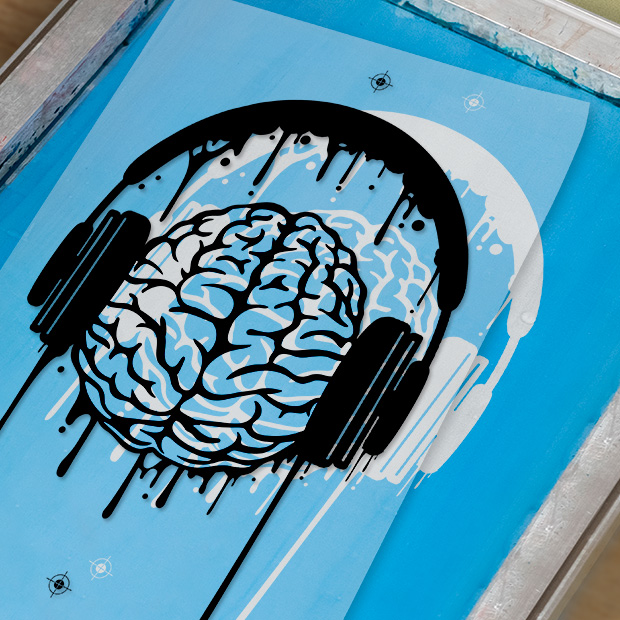 Getting to know transparency film printers
To print the design, we will first need a transparency film printer, and we're going to tell you the one that will give you the best results.
Imagesetter, gradually falling into disuse
Originally, film printing was a service provided by specialist copy shops where they would print your film positives with imagesetters. The problem is that fewer and fewer copy shops offer this service, and that's because, as the imagesetters have broken down, they have stopped repairing them due to their high cost.
This is the reason why it's so difficult nowadays to find this service, and if you do find it, it will be expensive.
Another disadvantage of the imagesetter is that they are costly machines that are sometimes too large to have in a small to medium-sized screen printing workshop.
Inkjet printers: the best low-cost alternative to imagesetters
At Brildor, we've developed a low-cost alternative to the imagesetter with inkjet printers. We recommend the Epson ET-14000 inkjet printer for transparencies because, among other things, it's an Ecotank printer compatible with PrintFab software, which is ideal for screen printing. We will talk about it in the next section.
Using an inkjet printer like this one for transparency films gives you various advantages. For example, it is cheaper than the imagesetter, doesn't take up much space, prints instantly, and you do not depend on anyone else.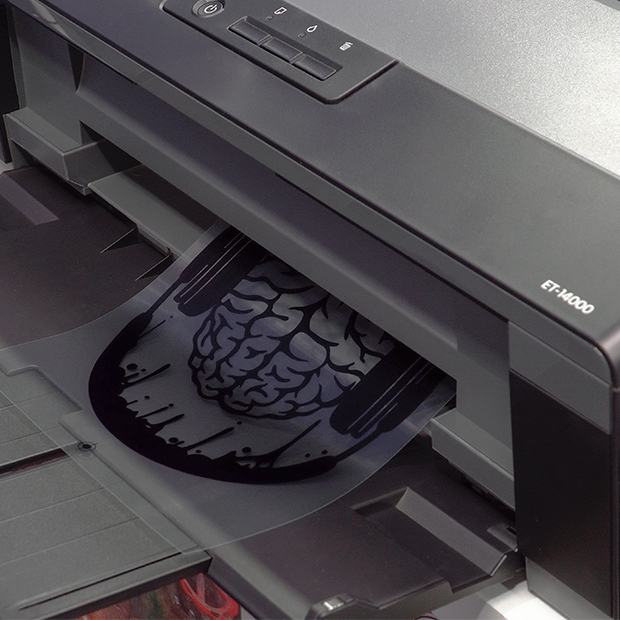 Another great advantage of using this technique to print your film positives is that it's cheaper, and you'll get a print with very high quality.
However, in order to achieve opaque results, you must use high-quality inks. We do not recommend using low-quality inks to save on printing costs because the printer won't print correctly, and you will end up losing more money. That's why we recommend using Epson 6641W black inkjet ink.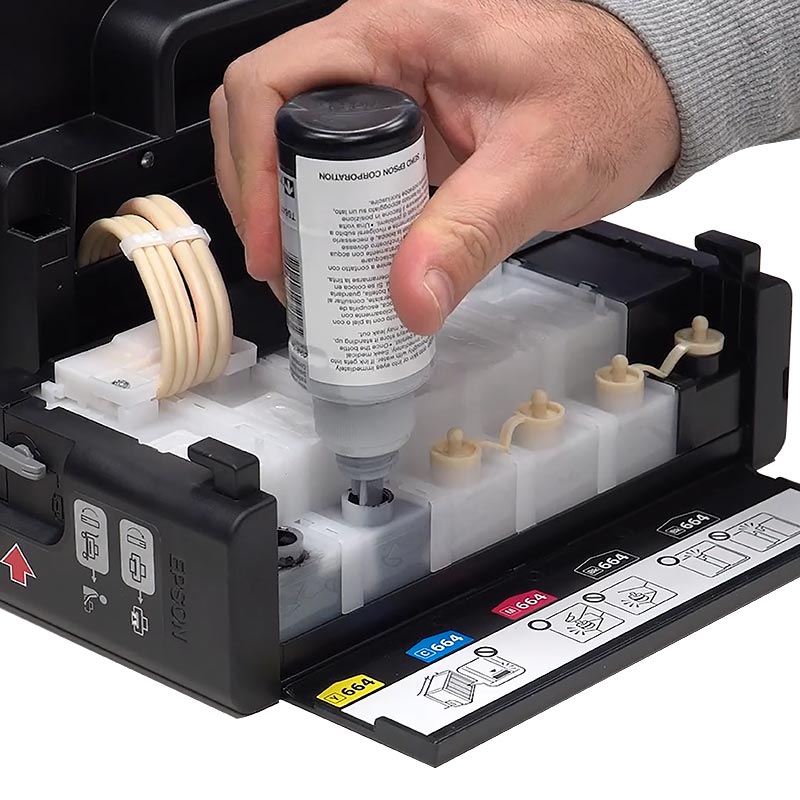 PrintFab, best screen printing software
We recommend PrintFab Pro XL, a screen-printing software with specific features for printing transparencies.
One of this software's advantages is that it's compatible with macOS and Windows.
PrintFab can print with black ink channels and, apart from that, simulate screen printing with meshes where you can select the shape, the angle, etc.
You're learning more about screen printing by the day, and we hope to teach you even more in future posts on this blog and the videos on our YouTube channel. So... Subscribe!
If you have any questions about film positives or transparency film, feel free to contact our Customer Support department.
See you soon!