Advantages & Disadvantages Of Sublimation Printing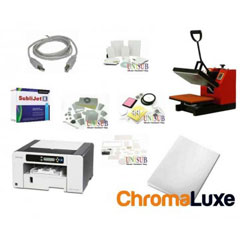 Do you want to get started in the personalisation sector? Have you heard of sublimation printing and are now considering launching a business using this technique? If this is the case, many of your questions will be answered in this post.
Sublimation printing is the technique that enables designs or images to be transferred onto rigid objects or polyester fabrics. This method is very appealing due to its easy-learning process, low initial investment, and the wide range of products that are already prepared for sublimation.
The sublimation process consists of two simple steps:
Print your design/photo with an inkjet printer that you will use exclusively for this technique. It must be equipped with special sublimation paper and inks.
Transfer the design to a surface prepared for sublimation using a heat press to apply heat.
This technique offers many ADVANTAGES:
This is one of the few methods that will allow printing on rigid surfaces (mugs, photo slates, plates, clocks, etc.)
It's relatively simple and has a very short learning curve (fast learning process).
It offers an unlimited range of colours. You can obtain thousands of different colours by using four-colour ink (CMYK). There is no additional cost when adding a new colour to your design. That's why it's a fantastic option to print photos.
You don't need to set a minimum print run. Whether you personalise 1 or 1000 units, the unit cost remains the same.
After sublimation, the printing gets integrated into the substrate and becomes part of it. Unlike transfer paper, the result is unnoticeable to the touch, can't be scratched and will not lose its colour.
Because it's easy and fast, you can produce your orders on the same day.
Nowadays, there are hundreds of items prepared for sublimation: mugs, plates, photo slates, wallets, flip flops, clothing, decorative items, etc.
But it also presents a few DISADVANTAGES:
The fabric must be 100% polyester or made of, at least, 2/3 of polyester.
For non-textile substrates, only items which have a special polyester coating can be used.
Sublimation items must have a white or light-coloured print area. Black or dark-coloured surfaces can't be sublimated.
The item may lose colour over the months due to the effect of UV rays if it's permanently exposed to direct sunlight.
Like all inkjet printers, the printheads may clog if they are not used frequently. For this reason, it is recommended to keep the printer on at all times. It will clean them automatically on a daily basis.
As for any marking through digital image transfer, the size of the printing is limited by:

The original resolution of the image, which defines the maximum size it can be enlarged to.
The dimensions of the press' lower plate.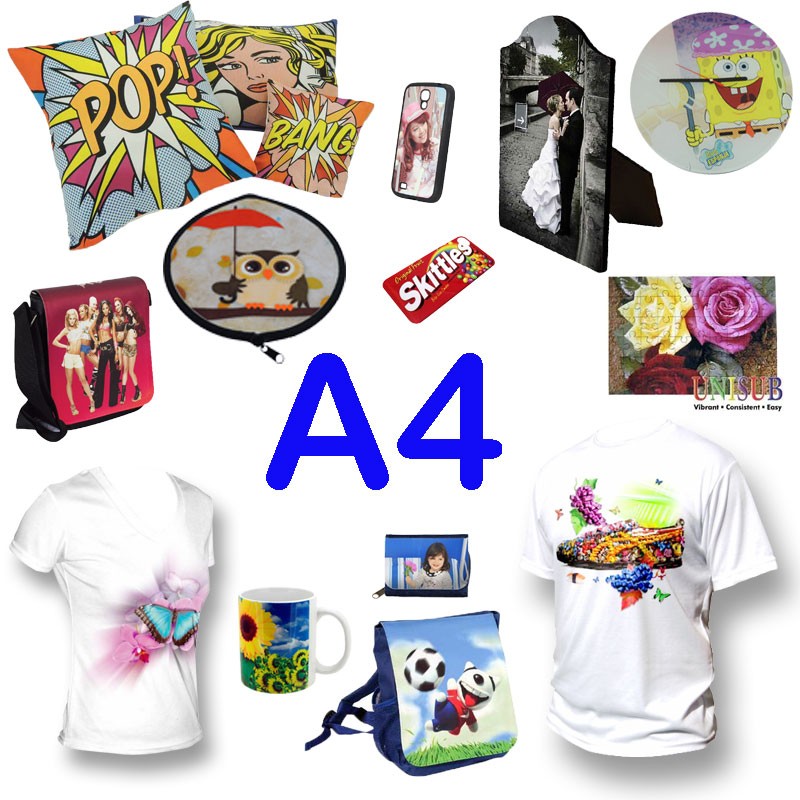 If you're new to this sector and are starting from scratch, it would be useful for you to have a pack prepared with everything you need to start sublimating. Several options are available in our Sublimation Packs category. You can also find all the instructions to sublimate our products, as well as some templates, on our website Brildor.com.
You no longer have any excuse not to launch your personalised gift project!
And you? What advantages and disadvantages do you find in sublimation printing?